vents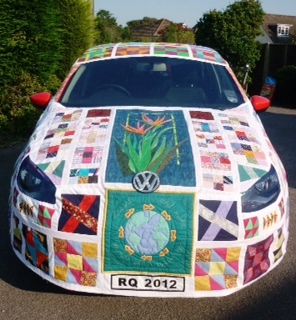 Future Events for 2018

St Mary Magdalene Church and Hall, Church Lane, New Milton BH25 6QL

Quilt, Flower and Music Festival - June 29th-30th and July 1st 2018, supporting the RNLI. There will be a concert on Friday 29th by Nova Foresta Classical Players and Saturday to include "The Friday Girls"

Please click here to see our Festival 2018 Poster

Please click here to see Poster for 'Double Concerto' by Nova Foresta Players

Please click here to see Poster for 'Sound Waves' A medley of local musical talent!

Tea @ Three
We can also confirm that our 'Tea at 3' will be on Sunday 30th September at St Mary Magdalen and this year will be supporting Macmillan Nurses....following their World's Biggest Coffee Morning on Friday 28th September.

Please check out our Facebook page for further updates.

Rectory Quilters Facebook Page, please click the link. visit our page to see more.