vents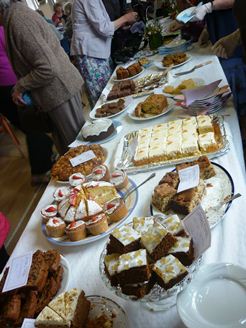 Future Events for 2017

St Mary Magdalene Church and Hall, Church Lane, New Milton BH25 6QL

'10th Tea at Three'

On Sunday 21st May at 3pm.

Our anuual Tea at Three is an afternoon of cakes, raffle for 4 beautiful handmade quilts, tombola, plant sales, sales table and a Quilters Challenge. This year we are supporting 'Cherry Tree Nursery' a Sheltered Work Opportunities Project (SWOP). Please click on our Rectory Quilters Tea at Three poster

To see more about Cherry Tree Nursey please click link. Cherry Tree Nursey (SWOP)

Please check out our Facebook page for further updates.

Rectory Quilters Facebook Page, please click the link. visit our page to see more.